Paul Steinbeck

Message to Our Folks: The Art Ensemble of Chicago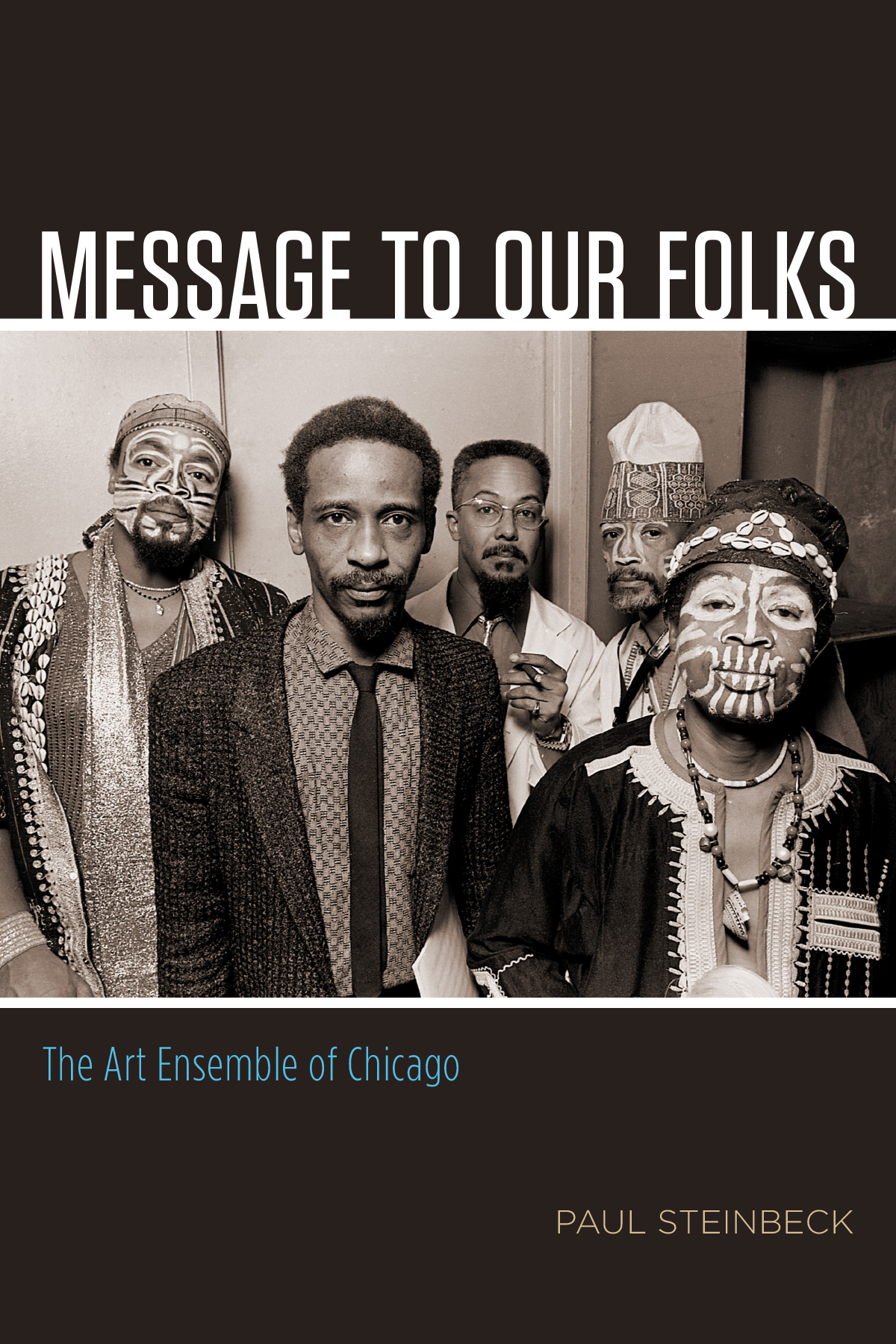 Message to Our Folks is the first book about the Art Ensemble of Chicago, one of the most influential groups in jazz and experimental music. Unlike many texts in jazz studies and improvisation studies, Message to Our Folks combines musical analysis with historical inquiry. The book offers a detailed history of the Art Ensemble, from its 1966 founding on Chicago's South Side to its final performances in the 2010s. But the book's greatest contribution to music theory (and a range of other disciplines) may be its analyses of the Art Ensemble's performances. Message to Our Folks proposes a new theory of group improvisation that explains how the Art Ensemble members are able to improvise together in many different styles while drawing on an extensive repertoire of notated compositions. The book also examines the intermedia dimensions of the Art Ensemble's performances, which integrate music with poetry, theater, costumes, and movement. Additionally, Message to Our Folks investigates the connections between the group's performances and its distinctive model of social relations—practices of cooperation and personal autonomy that the group members adapted from the Association for the Advancement of Creative Musicians (AACM), the Chicago collective from which the Art Ensemble emerged.
Published by the University of Chicago Press.
---


---
To access the complete audio and video for the performances analyzed in Message to Our Folks, go to http://paulsteinbeck.com/av.